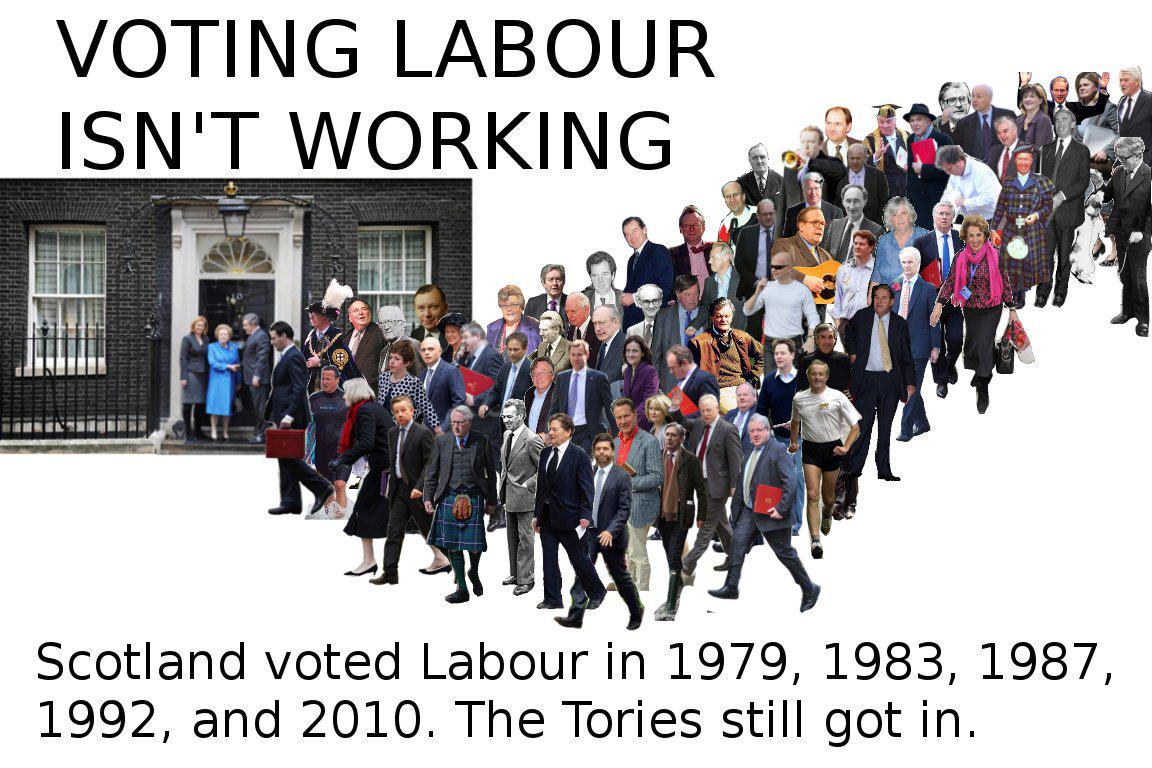 Painstakingly made by reader, Arthur and sent to Munguin.
Proud!
Which one would you trust?
Better get him a bigger tin then...
Here's yer choices.
What colour is his hair today?
Kind of explains some of the legislation.
Tony Blair admitted a drink problem, and Maggie was
rumoured to be a drunken old lush.
No wonder they made it illegal to die in the Lords
It's like an old folks home without the telly
All the time banging on about transparency and deleting their past.
It's far from perfect. But it's improving,
and it's better than the rest of the UK.
We have a first rate, utterly committed Cabinet Secretary and she'll
continue to make it better.
I wonder what the Tories get in return?
We're ordering him some Brasso for his neck, Stewart.
Nobody thinks it's a good idea.
The military top brass would rather the money was spent on troops.
Blair even admitted it was just an entrance ticket to the top table.
Not surprised he's got a thing for IDS.
They have a lot in common.
Jim's past is somewhat unclear too.
Some of what he says doesn't add up;
most of what McTernan says makes no sense.
Jackie, bless her, thinks that £383 million is less than £100 million.
She's nearly as good with numbers as her mate Gideon.
Two car crashes in the same picture.
Well, you really can't tell the difference any more.